Why Study Overseas? Here are the 7 most important benefits for OUR students
Of course, if you're reading this blog post, the chances are you've already been thinking about studying abroad – maybe you want to travel to London for a short course at a premier language school, study an MBA or Marketing MSc at a top English-speaking university or perhaps you want to do a full 3, 4 or 5 year undergraduate degree in medicine or engineering in Australia or even further afield. You probably already have some thoughts about the positives and negatives of studying abroad, but here at GoToStudy we thought it would be great if we gave you some more encouragement and food for thought – so here is our list of the main reasons to choose an overseas education, in our opinion and also from surveys of the students who've already made the big decision to travel abroad for their studies:
Higher Quality Education

Increased Employability

Improved English language skills

Varied and interesting 'Life Experience'

Networking opportunities

Availability of specialised courses

Adventure!
With further and higher education and advanced qualifications becoming higher priorities for many people worldwide, more students are choosing to study overseas, at English speaking universities, in order to further their skills and experience, and drive their career forwards. Take a look at this list from the University of Reading, in the UK, which details some of the benefits really well.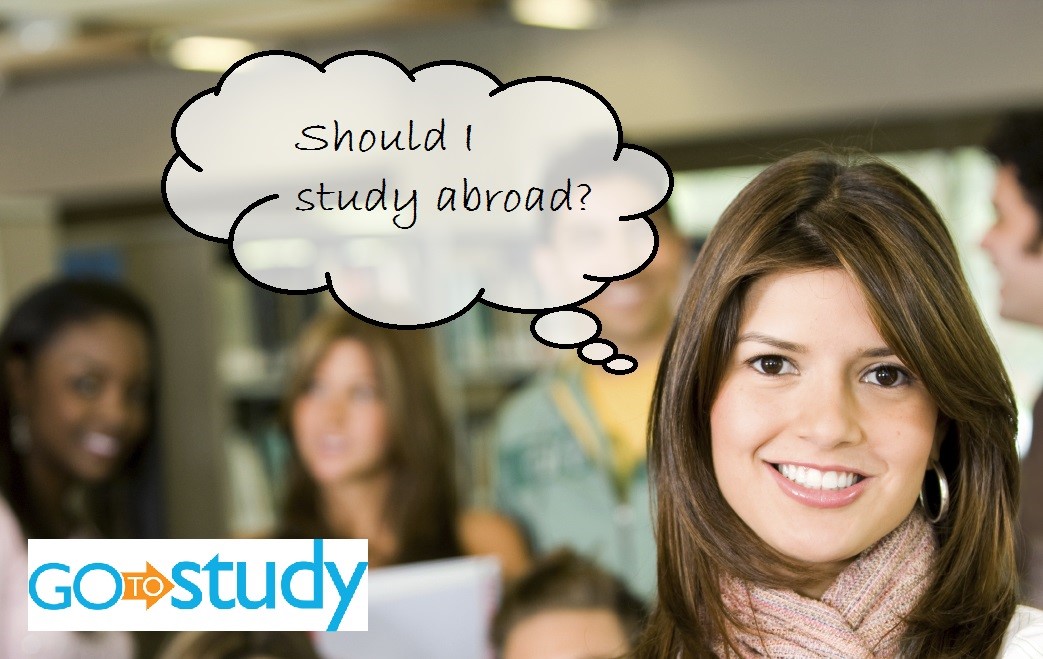 As we've mentioned already there are many reasons for wanting to study abroad, which we will now look at below in more detail:
Higher Quality Education
A higher quality of education is normally mentioned as the biggest reason to leave home and study abroad. Institutions in the UK, USA, Canada, New Zealand and Australia maintain strong standards of teaching in an environment that also encourages personal development and individual excellence. Students who graduate with undergraduate degrees or postgraduate qualifications from these countries can be confident that when they return to their home country, they will have an advantage both in the workplace, and for applying to future study, over students who studied locally.
Increased Employability
Not only do students study in their country of choice, they are also able to take part time jobs, internships, and perhaps when they complete their course even find long term employment, if that is possible within the visa and immigration rules of that country. You never know what opportunities may arise when you embark on your study abroad journey. For more information, read our blog post on Employability and how to get the job you want after university.
Of course, it should also be stated that equally important to many students is the end goal of returning home to take their place in the family business, or use their newly developed ideas and strategies to start their own company or land a dream job in their home country.
Improved English language skills
It goes without saying now that everyone around the world must learn basic English language skills – spoken and written English are both essential, particularly in the worlds of business or academia. Of course, you do not have to study in an English-speaking country to gain basic skills in the language, but we believe that taking language lessons in your home country is absolutely no comparison to the superior skill and experience in the use of the English language that is gained by those students who have lived and studied overseas in the UK, Canada, USA, New Zealand or Australia. When you are constantly surrounded ('immersed') in English language, both in social and academic (and perhaps even workplace) environments, you gain a much deeper insight and natural understanding of how to speak, interpret and write English like a native.
Varied and interesting 'Life Experience' from living overseas
International life experience, and an experience of different cultures provide overseas students with some of the most useful transferable skills that many young people aspire to – adaptability, independence, confidence, open-mindedness, creativity and many others. The ability not only to function in a second language, but to understand and successfully conduct business between two cultures is very challenging, and should not be under-estimated. Living far away from your home, friends and family will also push you to become more proactive, extroverted and confident, and to motivate you to gain independence skills over and above those of your peers who remain at home.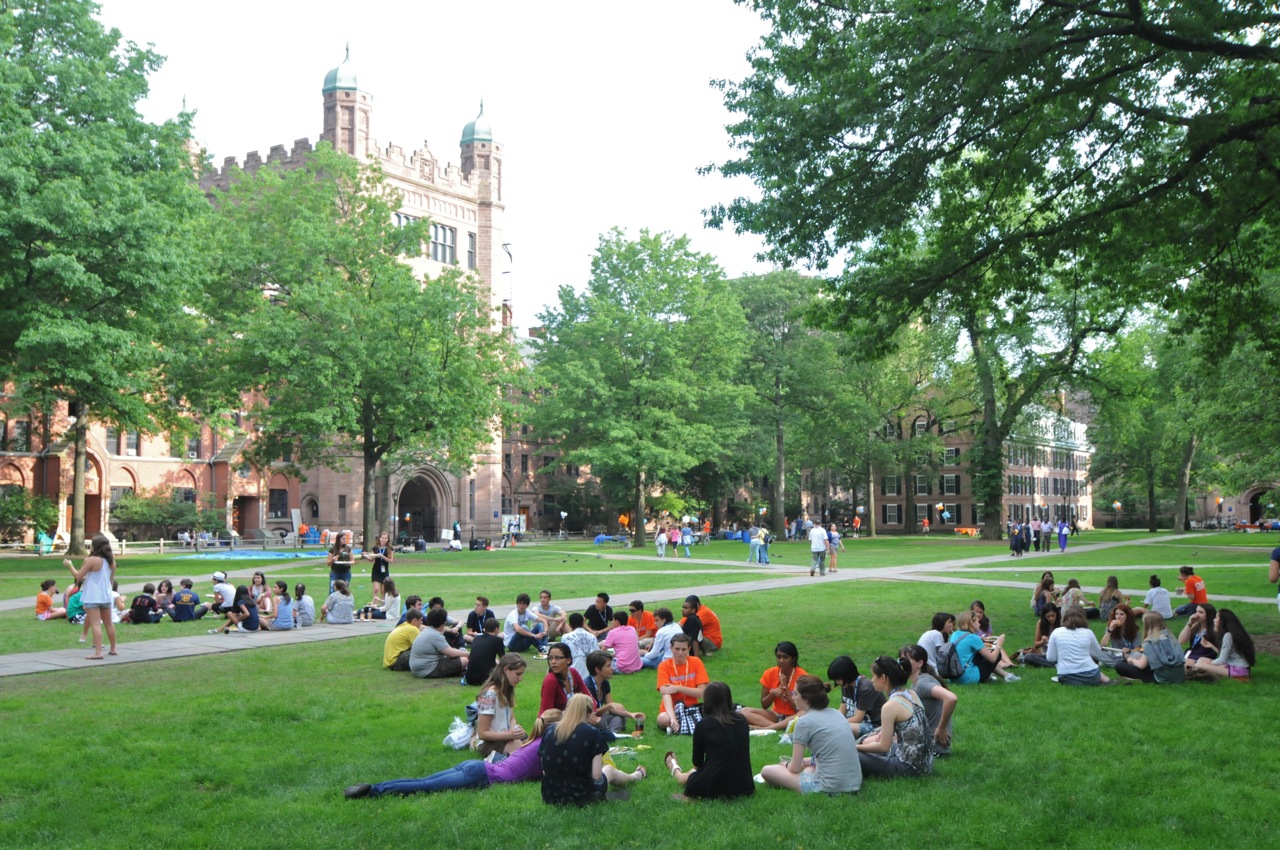 Networking opportunities
There's an old saying – "It's not what you know, but who you know that matters". Well that isn't completely true because finishing an undergraduate or postgraduate degree at a university or college should definitely mean that you know a lot more about your chosen subject than when you started! But you should never underestimate the opportunities that studying abroad at a top-class university will give you to connect with talented, like-minded students and lecturers, not to mention professionals from potential recruiting companies. This will immediately help you to build a contacts network for your future. This is perhaps even more valuable when choosing to study abroad for specialist masters programmes – on these courses you really get to know your peers. Just keep an open mind and broaden your horizons wherever possible, and remember that you never know when that amazing opportunity will be referred your way by a peer who can vouch for your skills and capabilities. If you'd like to understand more about the skill and usefulness of networking click here for a brief introduction.
Availability of specialised courses
If you wish to study a specialised course that just isn't available locally, then this can be a practical reason to decide to study overseas. Examples of this could include a top class master's degree in international law, a specialist engineering degree programme or specific medical disciplines which require the latest equipment. If you want to be at the top in a specialised field, of course you will benefit by being taught by the people who are the most knowledgeable in their fields. Universities and affiliated institutions in the UK, USA and Australia are where the best people in the world in advanced science, engineering, medicine and business work and research – so they are there to teach and guide you to where you want to be in your own career.
Adventure!
And finally many of the prospective students we hear from, and perhaps you as well, surely one of the biggest appeals of studying abroad is the ultimate challenge and adventure of somewhere new, something different and something exciting! Students who travel to English speaking countries for their undergraduate degrees or postgraduate qualifications have a wonderful opportunity to integrate within those cultures and experience a very active life. Not only do international students experience their new home, but everyone you meet gets to know a little about you and your home also. In facts universities and colleges love recruiting talented international students because you bring cultural diversity, a different set of values and life skills, and vibrancy to the campus, and also because the admissions staff can fill their courses with the very best students! Get ready to share an adventure!
---
A quick word of warning though – like every decision in life, there are some drawbacks to studying abroad, especially if it is for a few years.
Try to be realistic with your expectations of academic and pastoral support and make sure you have coping strategies for homesickness and coping with the language barrier. It's important to read peer reviews from past students such as those on our website, and it's essential that you get your English up to a high enough level to be considered for your course, but also to help you socially as you are settling in to a new country. Remember too that it can be hard work applying to universities abroad, meeting the criteria, applying for your visa etc. And of course, the cost (course fees and living costs) of studying abroad must be taken into account – you and your family will want to consider value for money in their chosen destination, as well as education quality and future opportunities.
Overall, here at GoToStudy, our team believe 100% that the challenges and potential drawbacks of studying overseas and completely outweighed by the many positives! If you are ready to start browsing universities and courses at English-speaking countries, you can sign up here and access our information and peer review portal. Most importantly though, whatever and wherever you decide to study, enjoy it and good luck!
Posted on October 15, 2015
Replies
So far it's amazing, the social aspect of it is so good, met so many good friends already and I have only been here for a month! I'm find...
Meg Taylor
UK

reviewed on October 26, 2014