Just a little review - Manchester Academy of English
A detailed review of one of our well respected language school partners, by guest author, student Ronald Costa
As someone who had only studied English in his own country, having been
offered the opportunity to come to the UK was like a dream come true. And
even though I had no idea what to expect I was still very excited, and now that
I'm leaving I can honestly say that I'm more than satisfied with my experience.
Now, by using a part of what I learned while being here, I'm going to share
some of it with you.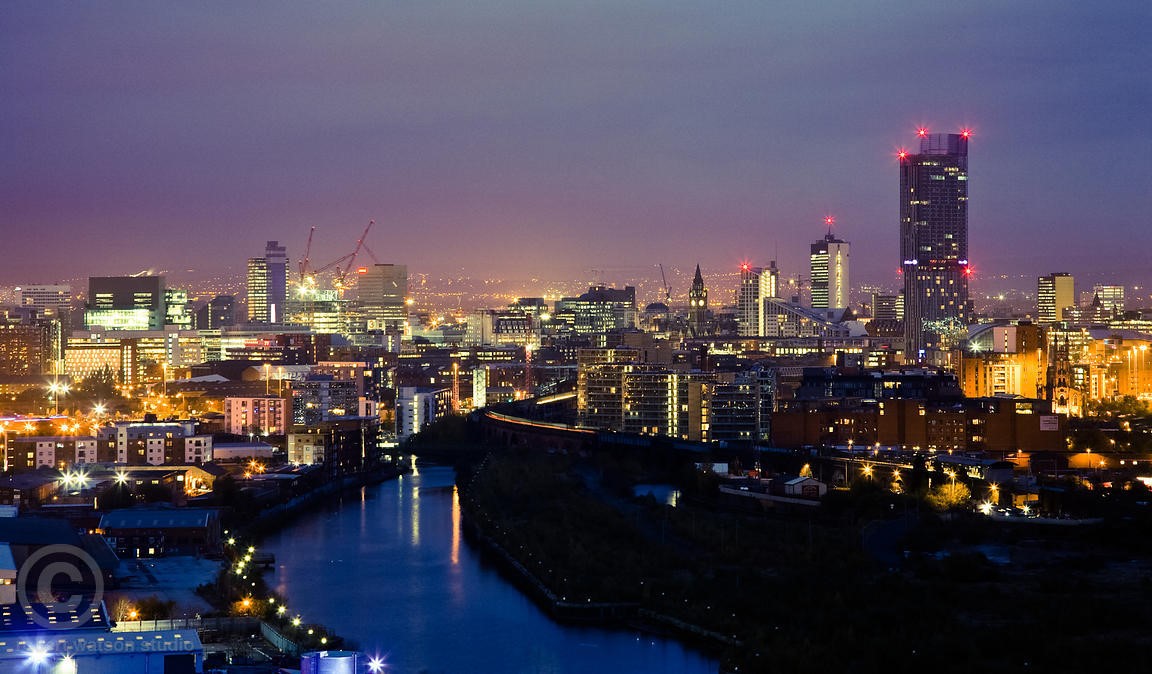 The Manchester skyline © Robert Watson Studio
Arriving
As soon as I got out of the airport terminal in Manchester, my interaction with
the school began. There, waiting for me, was the man in charge of student
transfers, Roy. Since I came with some of my friends he had a few stops to
make before I got to my homestay.
Getting there I was received by a wonderful couple that had a few students
already. We got along really well, and some of the other students that were
living there are still my friends, but after a few weeks I had to move to another
homestay for health reasons, which was no problem since the school staff is
already used to making transfers for students who need it and really pay
attention to their needs.
So then I got to my second homestay which was just as good, if not better,
than the other one. With this one I felt like I was back home, just with a
different language and sometimes type of food, which eventually you get used
to.
I tip my hat off to the accommodation department, which does a really good
job, and if there's any trouble, they try their best to solve it as quick as
possible.
Classes
Before starting classes I felt like there wasn't that much more for me to
improve since I've been at it for quite a long time, and was already at the
advanced level, but of course I was soon proven wrong. Coming here kind of
made me believe that there is, and there will always be, room for
improvement in my language development. Right now I feel like I'm in a whole
new level compared to when I first arrived, but of course, I can always get
better.
I've had quite a few teachers since my arrival in July, and I have no
complaints. Each of them has a different approach to classes, which is very
interesting since this approach changes, depending on the needs of the
students in the class. The thing I would say that improved the most after five
months of studying is my vocabulary, academic writing and coherence. All of
which were aspects that I found to be very important for someone who's going
to be studying full time in English like me.
Something else that is also very useful are the Exam Preparation Classes.
They might seem pointless for someone who has no intention of doing an
English exam but they can actually help improve your English to a great
extent. I think this is because the classes tackle grammar and other aspects
of the language in a more focused way, if that makes any sense. Still, the
General English lessons are also very helpful and enjoyable.
The City
Manchester is the city. The city is Manchester. No matter how you put it, the
city is big, crowded, but nonetheless, amazing (and I would write that with a
capital A if my autocorrect didn't change it every time). In all seriousness, the
location can have a big impact on a student's motivation, so I think
Manchester is a great place to study in, if you don't mind changeable weather.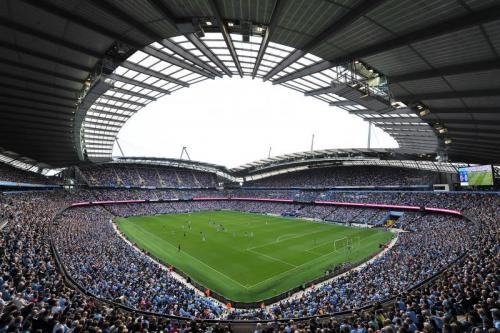 The Etihad Stadium © Manchester City Football Club
Football and Music, are two words that describe some of the best things to do
while you're here. Tickets for football matches can be found at the actual
school for £45 each, but pick your games wisely and ahead of time.
There are also museums, art galleries, restaurants, clubs, student residences,
house parties, and more. Basically, entertainment is not a problem, there's
something for everyone.
School Events
To make the most out of the location, not just the city, but also the country as
a whole, the school organises different events during the week. At first you
might want to start with something simple like the conversation club, every
Monday after the afternoon classes, and every Friday after the morning
classes. It's a good way of meeting your fellow classmates, make new friends
and talk about the rest of the events of the week, if you're of age, maybe even
have a drink or two (recommended, don't be shy).
Besides Conversation Club, there are movie nights (afternoons), visits to
other cities, like York, Blackpool and Liverpool. And every once in a while, a
party at one of the best clubs you can find; Tiger Tiger. And if that's not your
cup of tea you can always stay in and have a nice nightcap.
On the other side of the spectrum, there are also academic clubs, like the
Grammar Club, IELTS Club, etc. For people who feel the need or enjoy
having extra lessons.
Outside of School
When it comes to entertainment, relying on the school is fine, but I would say
that sometimes going out on your own or with friends and exploring is an
amazing experience. From China Town, to Oxford Road where you can find
most of the universities, there is always something new to explore and this
compliments what the school offers in a nice way.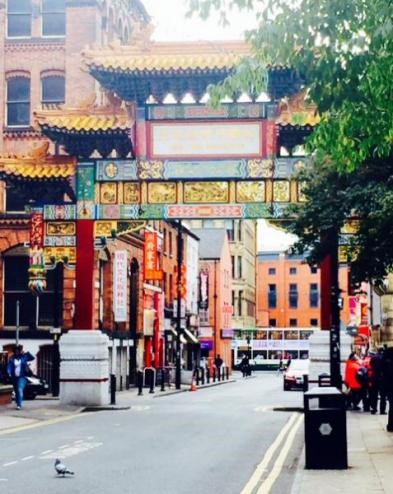 Manchester has the third largest China Town in Europe © Retaj Almuhanna
I personally enjoyed going to different pubs, bars and game shops. Pubs are
an essential part of the British culture that everybody can enjoy with good
friends. Yet, I would sometimes prefer to spend my Friday nights at a local
game shop near the school. Where they would have different gaming events
of my favourite TCG (Trading Card Game), and sometimes even tabletop
games, like Dungeons & Dragons, Magic: The Gathering, and etc.
My second favourite places (if we disregard the pubs) are the movie theatres.
While being here I went to three separate ones and each one was better than
the other, so keep note. AMC, ODEON, and last but not least, HOME. Make
sure you visit one of them, you're sure to have a good time.
Meeting different people from all over the world, who have their own taste in
music and food helps you to explore outside the local culture. On the other
hand, it actually teaches you about a number of habits from many countries,
so don't hesitate and open your mind to new experiences. You can meet
people like this in your residence or your homestay, because most of them
host for different schools too.
Overall
To summarize, I can say that my stay in Manchester was better than I
expected. I could feel that everybody that I met, both in and outside the
school, was trying to do their best to give me the opportunity to enjoy my time
to the fullest. So, if you decide to come and study here, you can rely on the
school staff. They will try to solve your problem, whatever it is, as best and as
fast as they possibly can. I hope I can come back soon to continue from
where I left off and explore even more, the city, the country, and maybe even
the continent.
by Ronald Costa
Posted on January 18, 2016
Replies
the staff are helpful and social mingiling is good being to go around the campus and was a time overall
reviewed on April 23, 2014