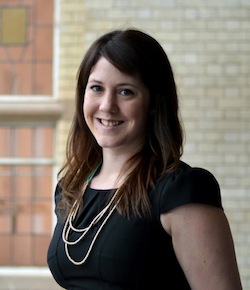 by Louise Dobson
International Recruitment Officer at Nottingham Trent University
---
During my Bachelor's degree, I spent a year as an international student and I have found that what I learned during that year has proven to be the most valuable in my career.  It wasn't the grammar, politics, history and economics that we learned in the classroom that I have since put to use, but the skills that the experience of studying outside of my comfort zone taught me.  Now, 8 years later, it is my job to support students who wish to take that huge step of studying in the UK as an international student.
The first worry that comes to most students considering an international education is about communicat...
Continue Reading >>
by Sarah Glass
---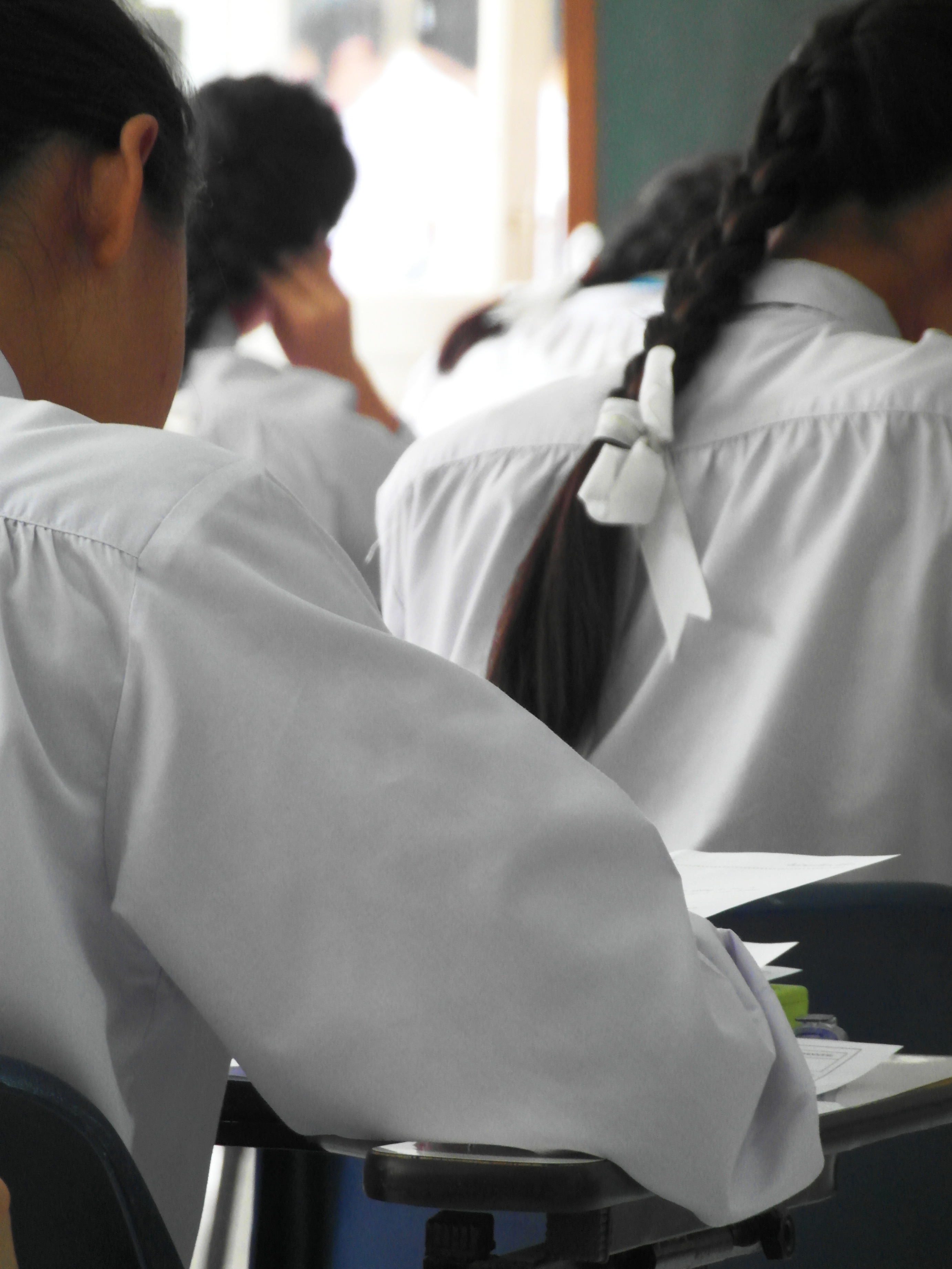 Who comprise two-thirds of the world's illiterate and 60% of the world's poorest?
Who die in childbirth across the world at the rate of one every minute?
Who are the 107 million 'missing' – a 'gendercide' that far exceeds those killed in all the genocides of the 20th century?
Who make up 98% of victims of trafficking for sexual exploitation – the fastest-growing criminal enterprise in the world and estimated to enslave at least 3 million more individuals each year?
Who do 65% of the world's work and produce 50% of the world's food yet own only 1% of the world's property?
Who are the greatest unexploited global resource?...
Continue Reading >>
Sydney – On the cheap

OK, so we know that big cities like London, New York, Paris......... and Sydney are expensive. you might be surprised to know however, that there are loads of things to do for free or really on the cheap. Here are just a few things to do in Sydney that are free.

Walking Tours – Self Guided and Free
Bondi to Coogee Walk –(6 KM)  take the bus to Bondi Beach and then walk this beautiful walk past Tamarama to Bronte and then on to Coogee. The scenery is spectacular, the walking easy and take a stop along the way at a beach-side café or stop at a pub for a beer and then cool off with a swim at Coogee Beach.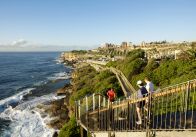 ·  Harborside Walk from Sydney Fish Markets to Sydney Opera House via Chinatown
·  Take a stroll through the Sydney Botanical Gardens on beautiful Sydney Harbor.
·  Cross the Sydney Harbor Bridge from The Rocks to North Sydney.
Weekend Markets
Visit one of the many weekend markets – Balmain Markets, Paddy's Markets or the famous Paddington Markets for han...
Continue Reading >>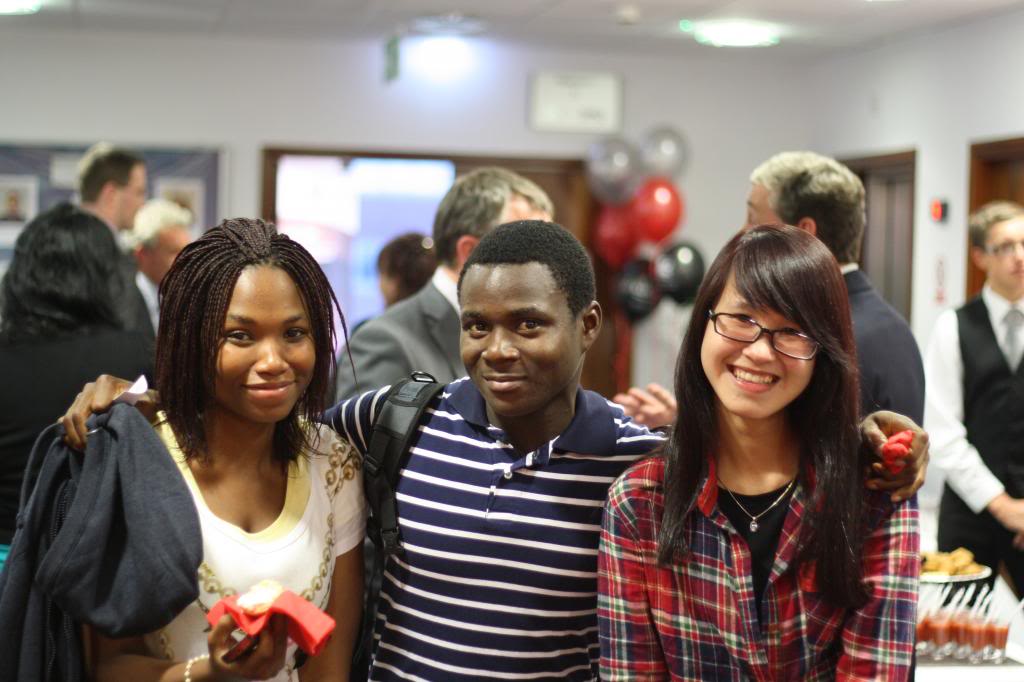 International college Lunch at UWE (Frenchay Campus)
Here at www.GoToStudy.com we often hear from students that they are enjoying their education, and are happy with the teaching at their chosen university or college, but that they feel it is hard to meet people, and form new friendships, especially at the start of their course.
So I thought I would write some tips on how to start making connections with like-minded people around you.  Of course it is hard – you might have travelled hundreds of miles from your home, your friends and family, and arrived in the UK with not much time to spare before beginning a challenging degree course – this is bound to be a culture shock, and...
Continue Reading >>
It is not easy and it can turn into the hardest moment in your life.  After you have been working at management level for more than 15 years in your own country, deciding to leave to pursue higher education overseas will never cross one mind; but I took the step. I left my position to become a student again.  Only then I found doing Master of business administration in the UK is a really great motivation for every single person to go for. It is not just about the course itself, it is about networking, global experience and sharing, and its greatness for employability and especially it is a further step in life after living in your comfort zone for a very long time. Life after the first degree is brilliant when I can experience being young , being student again.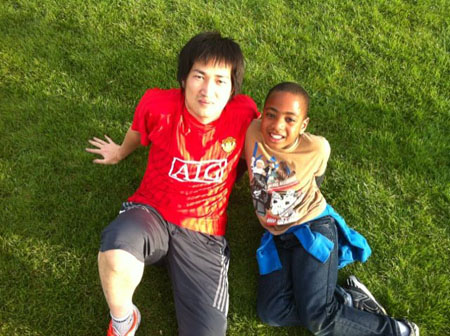 This MBA has enabled me to expand worldwide network on personal and professional level because the design of programme brought students to meet other professional fellows, in mid management career in their countries, as well as students like me. My knowledge in multi-national company management before joining the programme was still lacking but now it had  been broaden throughout the course and I can apply more practical management knowledge, leadership skills,...
Continue Reading >>
Students are on a tight budget, but there's still lots to do in Toronto that is completely free!  So if you're studying at University of Toronto or one of Toronto's other great universities there is no shortage of activities for you to take part in for free.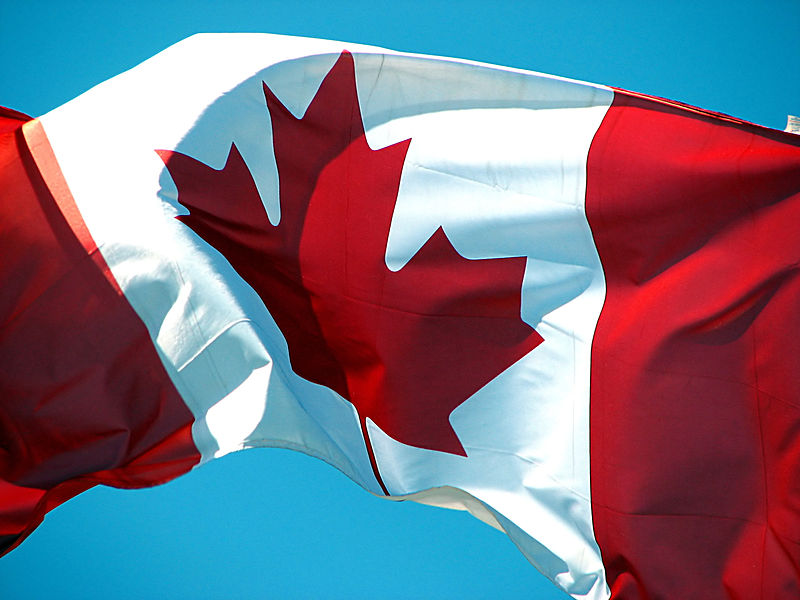 10. Visit Canada's Walk of Fame
Head down to King Street West and see the Stars!  Well, Canadian stars at least.  You might not recognise all the celebrities, but at Canada's Walk of Fame you will come across signed stones from such famous Canadians as Alanis Morrisette, Justin Bieber, Neil Young and Mike Myers.
9. Hang out in Younge-Dundas Square
Some locals were shocked when city council started tearing down buildings and replacing the space with a concrete square.  Located in the heart of downtown Toronto, Torontonians and tourists alike appreciate the Times Square-like atmosphere.  There are free shows, buskers and great people watching most of the hours of the day.  Check out the @YDSquare Twitter account for up-to-date list...
Continue Reading >>
Posted on February 27, 2015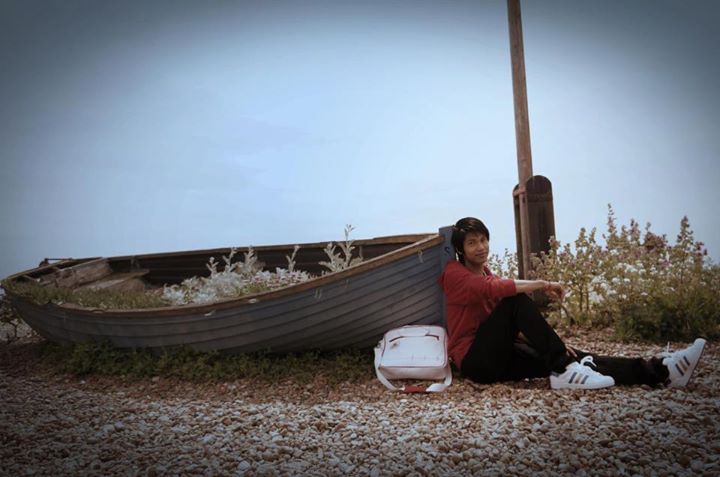 I am Sopheakvitou Sann, and I am currently a management trainee in Jardines Matheson's South East Asia Talents Scheme. To understand where I am today, it needs to be traced back to the late 2010 when I needed to make a critical decision to continue my master degree in International Business. There were few countries in my consideration such as the United States, Australia, and the United Kingdom. I was very fortunate that Springboard for Cambodia provided free of charge consultancy and assistance in applying for an accredited university in London which was the University of Greenwich. Studying in the UK gave me so much beyond just a high standard of education that I couldn't get in Cambodia. Being independent, adapting to a whole new experience of civilisation, acknowledging the cultural differences, and engaging in a part-time job to offset the high living expenses were amongst other very important tools to survive in the UK. After a year of hard work, I was successfully graduated with distinction, a grade that is considered to be my biggest educational achievement. My next objective was to gain some solid working experience in order to get the most out of my post-study work visa. I secured an internship in an educational consultancy firm as an internet marketing officer before I was transferred to be a project assistant in its brand new subsidiary offering caree...
Continue Reading >>
Posted on February 27, 2015
At www.Gotostudy.com our aim is not just to help students find and apply to the best university or college for them, but also to aid you in settling in once you arrive in the UK, and ensure you have a happy and productive time while you are here – socially and culturally, as well as just academically.  So we will be posting some short blogs on the student lifestyle aimed at our prospective and new students, and this is the first…..
For new international students, just arrived in London to study at some of the best regarded institutions in the world, London can seem like a huge and daunting city – always busy, always noisy, and (mostly) always open 24/7!
The great news is that there are many brilliant things to do and see in London that cost absolutely nothing, from museums and art galleries, to markets and parks and much more.  As a graduate from Imperial College London, here is my pick of the best…..
1. The Natural History Museum
A short walk from South Kensington and Gloucester Road tube stations, the Natural History Museum is one of the most impressive buildings in London, and inside is a wealth of fascinating exhibitions about animals, plants, geology, ecosystems, and of course the famous Dinosaurs!  Visit www.nhm.ac.uk
Continue Reading >>
Posted on February 25, 2015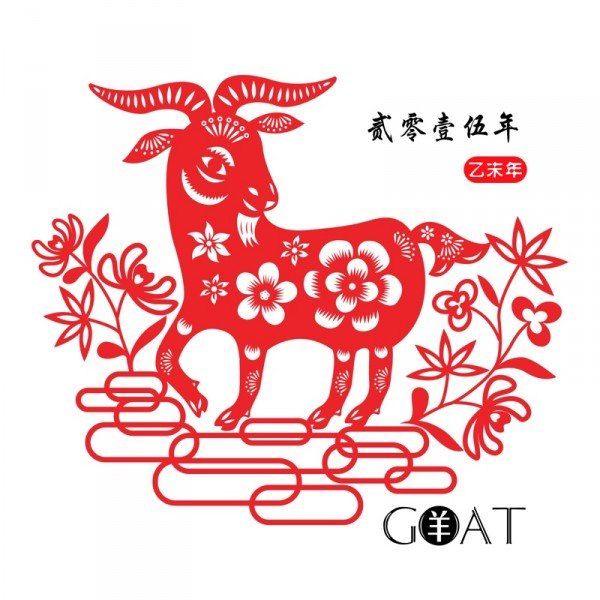 Image by Shutterstock.

1, Students aged around 24 will likely have the academic record, experience and maturity to start a masters or a PhD programme. And those born in 1991 were also born in a year of the Goat
2, "Goat People" are serene and calm making them ideal candidates for studying under pressurized and demanding conditions.
3, They delicate thoughts and strong creativity so will be high scoring in personal research
4, "Goat People" are good at acquiring professional skills and have a strong sense of justice so they will flock to your relevant courses.
5, "Goat People" work well in teams making for a harmonious atmosphere on campus
6, But they are private so you had better take the time to get to know them well
7, Generally they are not particularly successful financially so sharpen your pencils when thinking about scholarships.
8, Gold Goats were born in 1991 and Gold Goats are particularly ambitious with a strong work ethic making them excellent students
9, Purple is their lucky colour and is also our company colour so we will be empathetic with them
10, "Goat People" are always ready to help others so they will fully participate in our mission to provide Peer review of courses to inform future...
Continue Reading >>
Posted on February 19, 2015
Internationalization of Universities – What Does it Mean
Well according to Wikipedia
'In economics, internationalization is the process of increasing involvement of enterprises in international markets, although there is no agreed definition of internationalization'
But what does it mean when universities talk about this. For some universities it might be the number of international students attending their programs while for others it might be about offshore delivery of programs, offshore campuses, collaborative research and/or publication. Or a combination of all or some of these.

The Times Higher Education supplement which publishes the The World University Rankings has recently come up with a new and unique rankings criteria for universities. It uses a sub-set of its annual World University Ranking, published in October each year. It used data on the proportion of international students, the proportion of international staff and the proportion of research published with an international co-author to arrive at its final list. So here is another list of rankings to be considered by students and the question yet again, as with other rankings, what does it mean and how important is it to me as a student.
Since the publication of these ranking there has been a great deal of debate and...
Continue Reading >>
Posted on February 18, 2015
by Jason Burrows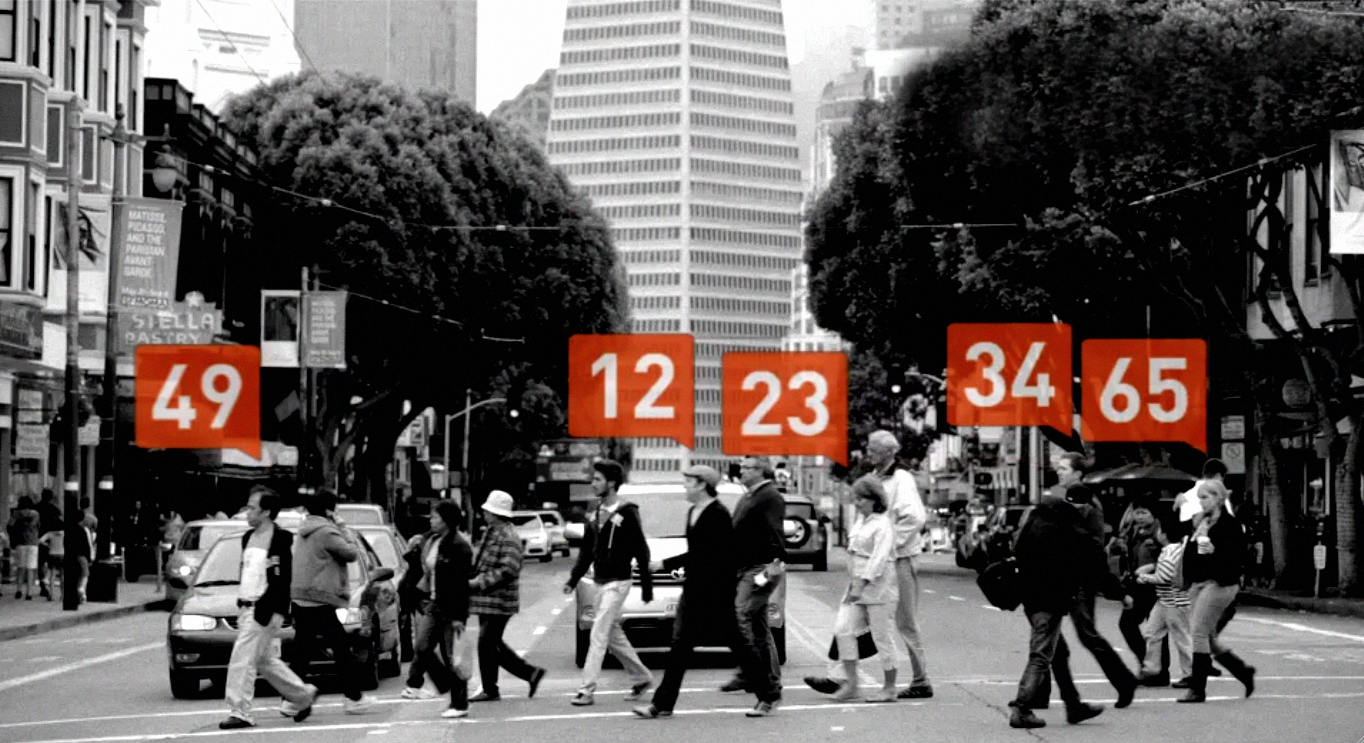 It's started. A race to Klout70.
Some people may ask why social influence is important, some may even question the purpose of social media entirely, but the fact remains that if you want to be operating in any channel – you should aspire to be respected, listened to and influential.(…okay, maybe you're not too fussed about the respected bit.) So if you view social media as a medium you want to communicate through, then measuring social influence is an important tool to 'healthcheck' how you are doing. It lifts beyond the impressions, Rt and fav's debate – and gives you one simple number that you can use as a benchmark to compare to your piers. In Klout's case is a number out of 100, and in Kred's case its a number out of 1,000.
It's also useful to note that as you get a higher social influence you also get 'perks', which do carry a monetary value. This (I believe) is because social influence is a kind of currency, and the assumption will be that getting your product into the hands of an influencer that will most likely talk about it, is a good thing. very much squarely in the 'earned' marketing box of modern marketing 2.0.
I wanted to document my journey a little for you and give you some people to connect with that can help. My personal journey is that I'm active on most channels (tw...
Continue Reading >>
Posted on February 10, 2015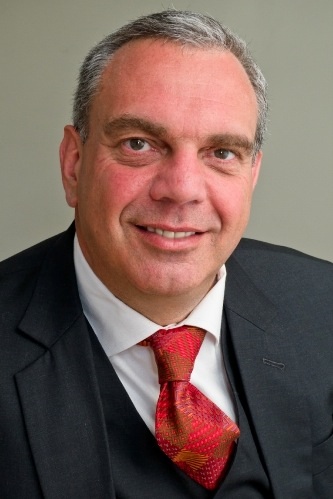 by Colin Glass, co-founder of GoToStudy

In the 40 years I have been involved in marketing, I have seen the huge shift in power from consumer trust in reviews by brand owners and commercial review sites to consumer trust in peer reviews. Ease of access via mobile and tablet devices has accelerated this trend. University business schools should be at the forefront of promoting this dramatic shift, but in my experience universities are the slowest organisations to embrace the new world order. They still try to limit the information available to that which they can control.
We have seen the increased connectivity of mobile devices affect customer behavior on the high street, with research showing that nearly half of shoppers use mobiles to research offline purchases (Econsultancy 2012). Of course we are all familiar with the disruptive impact of consumer review sites on several industries, but the obvious example is Trip Advisor. Many people place more importance on customer reviews than the various, confusing systems of 'star' ratings for hotels (who gives those stars anyway?).
Continue Reading >>
Posted on February 2, 2015
Taree Tafe has so far been very good and what I expected from college. I have two lovely teacher's who are always keen to help and explai...
Claire.Pullan86
UK

reviewed on April 15, 2014