GoToStudy recently chatted with Wanamina Waehama, past president (2013-2014) of The Victoria University International Student's Association in Melbourne, currently Project Co-ordinator at Council for International Students Australia (CISA), Council Member: VU Academic Board (Governance & Policy) Research Student: College of Business . GoToStudy began by asking her....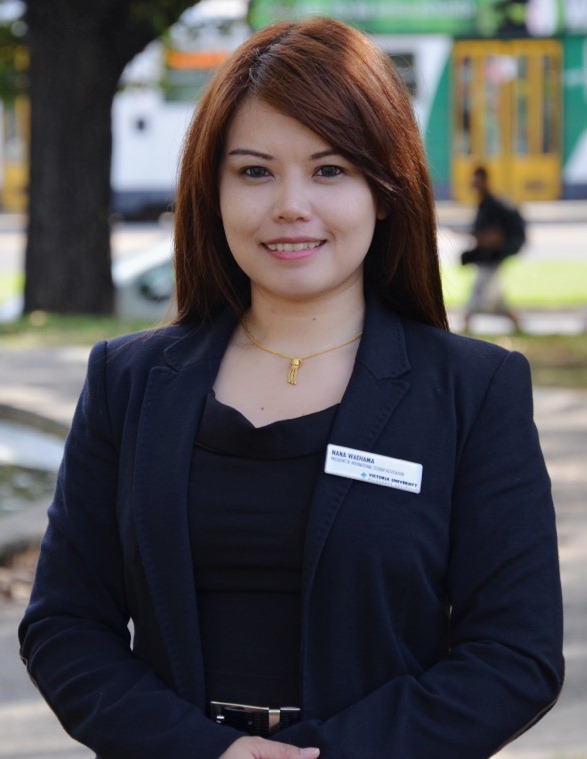 How and why was the organization created?
Wanamina - Victoria University International Students Association (VU-ISA) was created for representing the international students' rights, needs and to support them in relation to the academic environment. The organization's mission is to be the communication bridge between international students and the University or other communities, helping students from all over the world who attend VU to have a voice, to be autonomous and allowed to develop self-governing organization. VU-ISA was created also for ensuring that international students will manage the funds received from Victoria University Student Union and will be treated democratically, assuring a discrimination – free academic experience.
The VU-ISA was created in 2002 as an affiliate member of Council of Internatio...
Continue Reading >>
Posted on January 26, 2015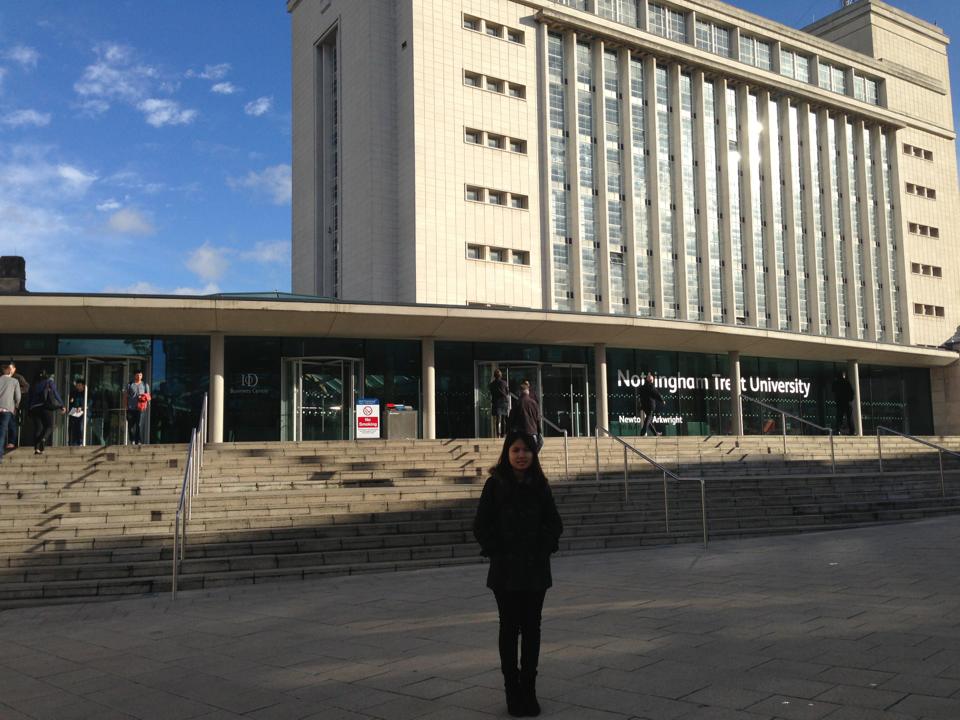 Hi! This is Sophy from Cambodia. I have been in Nottinghamshire, UK since Oct'14 in order to join 6 weeks of PRE-SESSIONAL EAP (PEAP Course) due to my IELTs score (below band 6.5) is not eligible to join the postgraduate at Nottingham Trent University (NTU). Thus, I need to attend PEAP Course.
Of course, it teaches international students not only English but also teaches them about how to practice in the real academic life when they fully enroll in university after this course. PEAP course is really helpful for international students to gain knowledge on how to success in the real academic life.
There are 5 subjects that include in PEAP Course such as Writing, Reading, Listening, Presentation, and Integrated Skills. For instance, integrated skills is the core subject of the course since it requires students to practice more reading with critical thinking in order to write a good critical essay as a course work assignment. Furthermore, the students will learn how to find the relevant sources with the references text-citation as well as avoiding the plagiarism. What is more, I found the 6 weeks course is very supportive for international students since the lecturers are friendly and willing to help the students with more practicing and guiding sources. I figure out that I am certainly much ...
Continue Reading >>
Posted on January 21, 2015
Hi, my name is Thanawat but my friends call me Lotter. I'm from Thailand originally but have spent the last 10 years studying in Singapore, New Zealand and now Brisbane, Australia. Here is my story about how I came to be studying at the University of Queensland.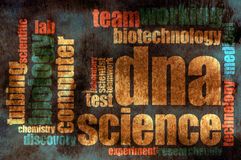 After realizing that my high school transcript would not guarantee a direct entry to The University of Queensland, I sought alternative pathways. I found out that UQ offers a Foundation Year program at the International Education Service (IES) where a direct entry to UQ is guaranteed as long as you fulfill the prerequisites (Maths and either Chemistry of Physics at a GPA of 4.0). The subjects I took were Academic English, Mathematics, Biology, Chemistry and Physics. After my completion of the course, I was accepted into UQ and I will start my studies this February.
Unlike other universities that offer Biotechnology under Bachelor of Sciences, University of Queensland offers Biotechnology as a separate degree. By doing so, UQ offers a wider range in the area of specialization compared to other universities. Students are given an option to enroll in either single or dual major programs (Innovation Management). By making the Honours Year compulsory, students are required to underg...
Continue Reading >>
Posted on January 15, 2015
The University of Technology, Sydney (UTS) Business School receives five star rating from QS
UTS has also retained its five-star rating in the QS Stars University Ratings, and improved its rating to five stars in each category.
QS considers institutions it rates five stars as "world-class" in a range of areas, as well as having "internationally renowned research and teaching faculties."
As well as retaining an overall five star rating since 2011, UTS was also awarded in all eight categories for the first time this year. The eight categories include research, employability, teaching, facilities, internationalization, innovation, access and specialization.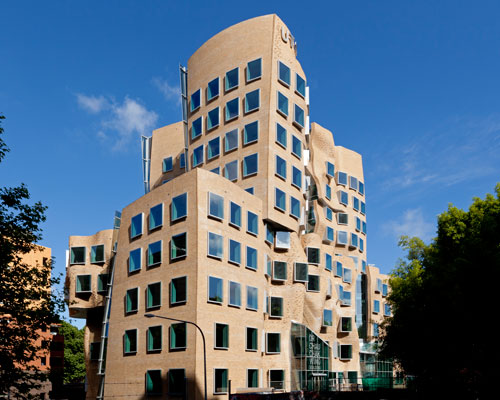 In 2015, the Dr. Chau Chak Wing Building will be the new headquarters for the UTS Business School. This new building is the first building in Australia designed by Frank Gehry, one of the world's most influential architects. The new state-of-the-art facility provides collaborative learning and workspaces for the UTS Business School, a manifestation of the creative thinking that underpins the teaching and research undertaken by the faculty and the university.
Continue Reading >>
Posted on December 11, 2014
Over recent years many Australian universities have moved to a graduate-entry only pathway to study Medicine. Indeed there are now only three Australian universities that offer entry into the MBBS directly from school. These are Monash University, the University of New South Wales and Adelaide University. The graduate-entry option requires a school leaver to enroll in a related program. For example a Bachelor of Science. Upon successful completion of this program students can then apply to enter the Medicine program. Entry is contingent upon a wide range of criteria including a very good GPA.

The University of Melbourne offers The Doctor of Medicine (MD) According to the University's website '….The Doctor of Medicine provides a fresh approach to medical training. As the only Australian professional entry masters level program, the Melbourne MD creates a new benchmark in 21st century medical education.
The Doctor of Medicine is a four-year full-time course available to both local and international students. The course comprises a total of 400 credit points. Each year students lead an interdisciplinary conference during the mid-year break, worth 6.25 credit points per year. The course commences at the start of each calend...
Continue Reading >>
Posted on December 8, 2014
Canberra has once again been ranked in the QS Best Student Cities for 2015. Having entered the first time on the QS Best Student Cities last year, Canberra has jumped from 37th to 21st place.  This is the biggest jump out of all six Australian cities represented in the list.
Canberra scored very well in the 'student mix' category, according to the university rankings website, reflecting its large and internationally diverse student population. The city's second strongest score was in the 'desirability' category, taking into measures of city life safety, pollution, tolerance and transparency.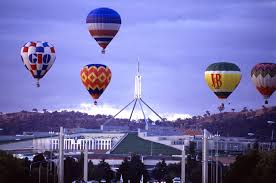 As the nation's capital, Canberra does have a lot to offer. The recent OECD Regional Well-Being report shows that Canberra is in the top 5% across the areas of Jobs, Health, Environment and Access to Services. The city also led the regional ranking, coming in the top 10 for all of the Australian rankings (1st in Education, Jobs, Income, Safety, Health, & Accessibility to services).
Are you studying in Canberra. Write and tell us about your experience.

Continue Reading >>
Posted on December 4, 2014
A recent scandal was recently reported in Australia when a website MyMaster (www.mymaster.com ) where more than a thousand students were found to have paid up to AUD$800 to have essays and assignments written for them. The website, which has since been taken down, is written in Chinese language and specifically targets Chinese students studying at Australian colleges and universities.
Payments range from $13 to $1050 and during busy assessment periods the website receives up to 20 requests a day.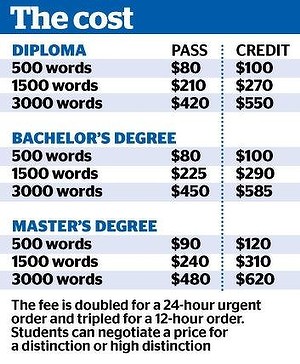 One request lodged was for a 6000-word research assignment for a human rights law course at the University of NSW, which was worth 70 per cent of the student's overall grade.
According to The Sydney Morning Herald, 'cheating is widespread throughout the state's university system, with almost 1000 assignments produced this year for students studying courses as diverse as philosophy, economics, law, engineering, astronomy and marketing.'
One student spent more than $1500 on assignments for five different courses at the University of Newcastle's Business School. Another student from the University of Wollongong paid for at least eight assignments.
The University of Sydney, the state's premier institution, was among the most widely affected, with ...
Continue Reading >>
Posted on November 25, 2014
Master English in a Global Context
Duration – I Year
The University of Melbourne
The global tool of corporate cross cultural communication in 21st century is clearly English.  In business, science, real estate, or the arts, within governmental or corporate contexts, this is the language of informational and cultural exchange.  Employees with a sophisticated flexibility and proficiency in English are highly sought after - whatever their field, whatever their context.  Those who carry an understanding of how to use the language appropriately across cultures become invaluable assets to employers engaged on the global stage.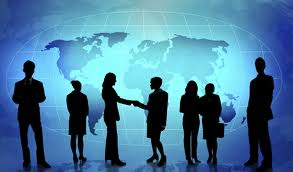 Can English classes alone supply this level of sophistication? Does knowledge of grammar develop awareness of the impact on communication of culture? Does understanding word forms develop parallel understanding of appropriate language use in specific contexts?  Does writing acceptable English tests prepare you for constructing and delivering complex academic and professional texts? I think most of those questions are rhetorical.
The University of Melbourne's Master of English in a Global Context focuses on achieving just this complex...
Continue Reading >>
Posted on November 11, 2014
Well the news is out. The Times Higher Education World University Ranking for 2014 is out. Here is a snapshot;
World University Rankings 2014-2015
1

United States




2

United States

...
Continue Reading >>
Posted on October 14, 2014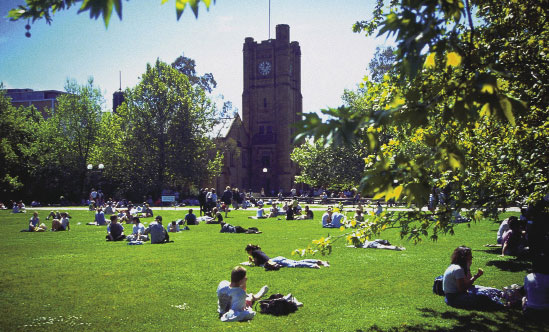 Latest figures from Australian Education International indicate that The University of Melbourne now has the largest cohort of international students. Indeed, Melbourne has become the most popular city for international students, edging out Sydney
University

No. Of International

Students

% International Students

Overall Student Numbers

Melbourne  University

14,165

27.1%

52322

University of NSW

13,123

25.1%

52363

Monash University

12,271

22.5%

54622

University of Sydney

12036

22.3%

54044

University of Queensland

11,513

23.6%

48804

Macq...
Continue Reading >>
Posted on October 1, 2014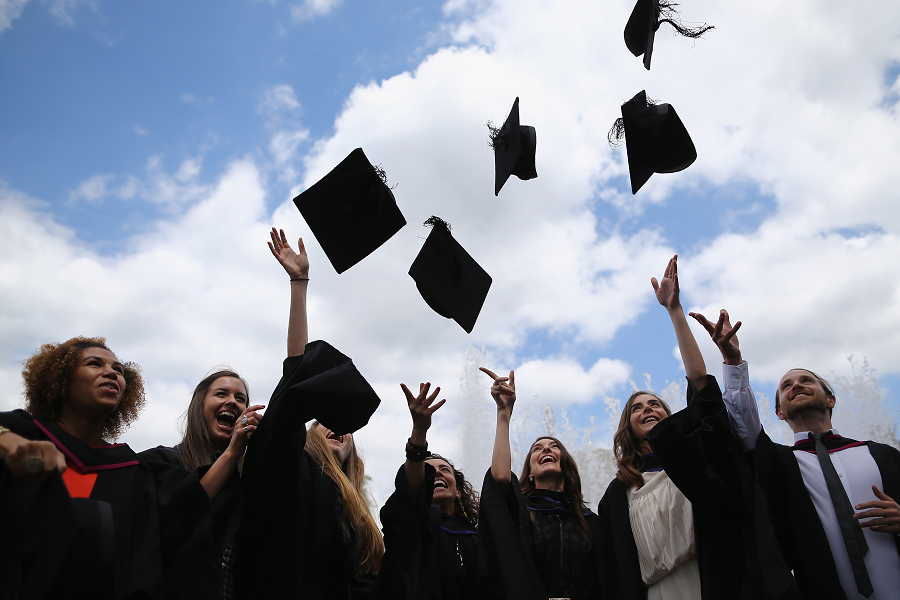 When it comes to education, Australia is the most expensive destination for international students, a global HSBC report has found.
Surveying more than 4,500 parents in 15 countries, the research found an Australian education is more expensive than in the US and the UK.
The total cost of international study in Australia, including fees and cost of living, is estimated at $US42,000 a year compared to $US36,000 in America.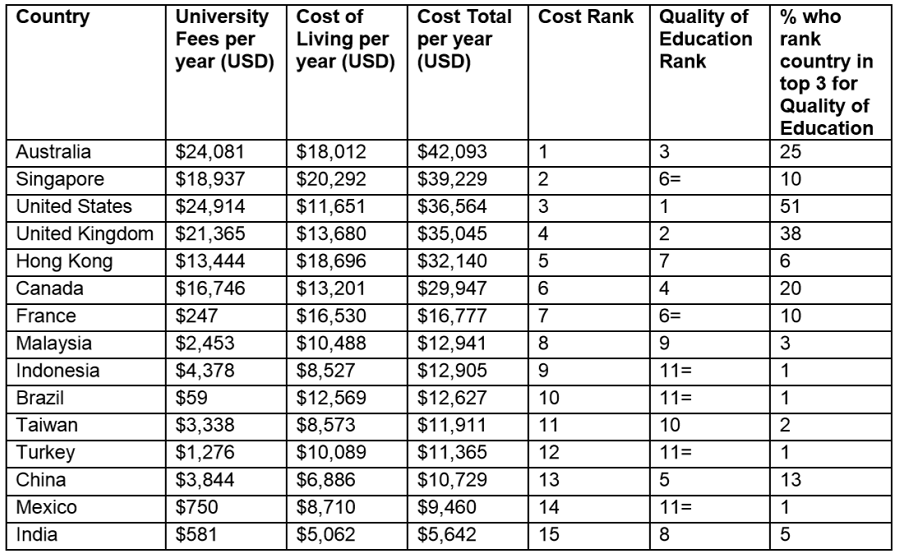 Continue Reading >>
Posted on September 23, 2014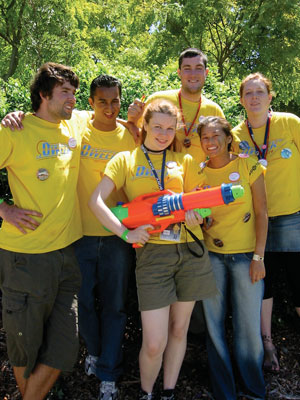 Freshers week..that week before uni starts where everyone is excited, moving in, meeting people and joining all sorts of groups with people sharing the same interests. So what is it all about and what should you do?
First of all – embrace the week and all the new people and experiences it brings. Everyone is in the same situation.
Look out for special activities for international students, run by the international office or student services team. It is their job to make you feel at home and help you settle in to your new country and life. All sorts of useful activities may be offered – things like help opening a bank account, help going to the local grocery shops for the first time, or a tour of your city and sights.
There will be other international students who will be looking for the same things as you and it is great to meet people who understand that life for an international student is very different away from home.
Freshers is the perfect time to try something new. During the daytime Freshers Fair there will be tables of upper year students to tell you about their clubs and societies which cover almost every interest imaginable. The areas are diverse, from people who want to learn more, people who play sports or games, people ...
Continue Reading >>
Posted on September 10, 2014
For night life, you cant go wrong, i mean i'v not even had the privileged of exploring each club yet as there's so dam many, but the ones...
Callumcunningham
UK

reviewed on February 26, 2015